The Domain Rating (DR) is a metric that helps you understand the relevance and authority that a page has built over time. Learn the tools to increase it naturally and how you can know the DR of your competition.
The Domain Rating (DR) is a metric that helps you understand the relevance and authority that a website has built over time.
Although it is not an official indicator of Google or a representation of PageRank (the score that Google gives to each web page), the DR is a useful metric because it allows you to get a quick idea of ​​​​how good a domain is based on aspects such as quality. content, popularity, and backlinks.
With this in mind, knowing how to increase domain authority can come in handy for your website. In addition, it is a practical way to keep a more accurate record of the progress in your SEO planning.
But, what is the Domain Rating?
To understand what Domain Rating is, you must first take into account where the concept comes from.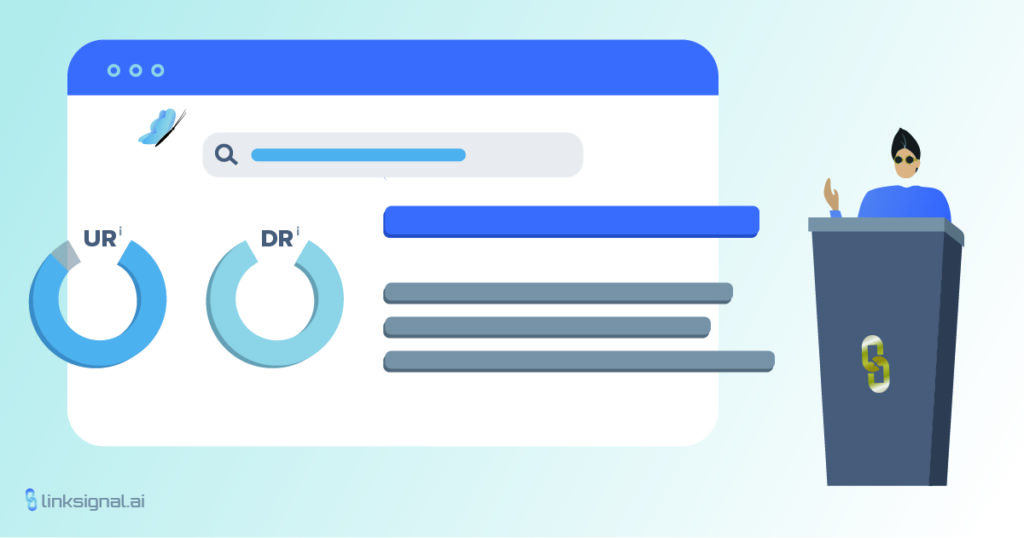 DR is a third-party metric and not an official indicator from Google, therefore its meaning may be different between different SEO service platforms. For example: if you use Ahrefs to manage your SEO marketing plan, you will see the option to measure the Domain Rating. If you use SEMrush, you will see the concept of Authority Score. In Moz, the term is Domain Authority, while in Majestic, TrustFlow is used.
In essence, the goal is the same: to refer to the strength or robustness of a domain compared to others, on a scale of 0–100. To do this, algorithms are used that consider various factors associated with authority, and the purpose is to predict the ranking of a website in search results.
In fact, according to Ahrefs, DR is not based on the math behind Google but works in a similar way to the original PageRank. It is recommended to use it as an indicator to know the relative popularity of a link.
How to know the authority of a domain?
There are several tools that you can use if you are interested in how to know the authority of a domain.
The free ones will let you examine a limited number of domains, but if you just need to do a test or get an idea of ​​the current state of your website, it will be enough. In this case, you can check the DR of any site using:
Keep in mind that free Domain Rating checkers are not going to show you all the information you need to fully optimize your SEO strategy. If you need additional information, you have the option to choose a payment plan from Ahrefs, SEMrush, or another provider.
How to increase domain authority?
Get quality links
An important goal of Domain Rating is to better understand the relationship between a domain's backlink profile and its success in the SERPS (search results pages).
In other words, pages that receive links from sites with a high DR are expected to perform better. It does not mean that content or On/Off Page Seo strategies are not important, but the higher the DR, the more link equity will be transferred to the domains a page in question links to.
For example, if the domain exampledomain.com has a DR of 72 and links to exampleURL.com, then exampleURL.com will surely see better results in your ranking efforts than if you got two links from DR 5 pages.
It is about betting on quality instead of quantity, a very important practice for Google.
Choose anchor texts that look natural
Now, getting links from high DR websites won't work miracles. There are other aspects you need to consider to make your link-building strategy look natural, such as the accuracy of your anchor texts.
When it comes to a balanced and authentic backlink profile in the eyes of Google, choose anchor texts that allow you to establish a genuine match between the content and the links, instead of including links haphazardly or out of context.
In addition, it is recommended that you distribute the links well between quotes, statistics, phrases within the article, and even images. This will show Google that you acquired backlinks naturally, and not through artificial methods.
Finally, be careful with exaggerations when the goal is to position a set of keywords. Registering 100 external links for the same keyword is a bad practice, give priority to genuine content and your SEO strategy will be on the right track.