Appearing in the first results of Google searches is something that every business wants. At least every business knows the opportunities offered by the digital environment. To take advantage of them, it is essential to optimize the SEO of your site, that is, configure pages and content so that they acquire relevance.
You may have heard of SEO Marketing, but if your company does not yet have a defined strategy, you may not have a clear idea of ​​how it works.
If so, the first step is to clarify doubts about what is SEO in marketing and how it differs from paid advertising.
What is SEO in marketing?
Let's start with the first: SEO is short for Search Engine Optimization, a process of getting your website to rank high in Google for a particular search.
For example, if you sell sushi delivery in Santiago, a good SEO strategy would help you position your page for the search intent "sushi delivery".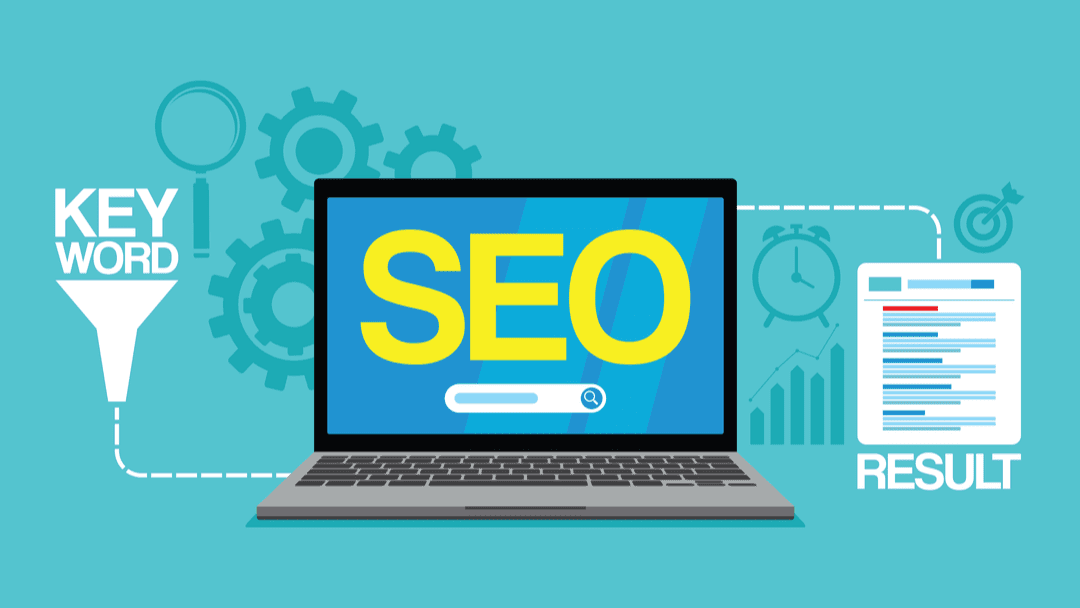 The higher your website is located in the SERPS -in Spanish, search engine results page- the more visibility your business will have and the easier it will be to close sales.
This process occurs naturally and not as a consequence of paid advertising, therefore SEO is considered an organic strategy.
Now, what does the effectiveness of an SEO strategy depend on? There are several factors that the Google algorithm takes into account, such as:
The relevance and reliability of the content.
The contextualized use of keywords.
The quality of the links pointing to your site (backlinks).
Why is visibility in the SERPS important?
Good visibility offers long-term results at a lower cost. In essence, the SERPS facilitate the search, offering the user a fast track to connect with the solution, product, or service they need.
It is true that you can gain visibility in search engines through paid advertising campaigns, such as Google Ads (in fact, it is considered complementary), but keep in mind that this implies a considerable and constant investment.
Look at it this way: investing in SEO means including content on your site with the potential to improve visibility.
Appearing in Google search results is free, and making small changes to your website under an SEO approach can have a very positive impact in the long term.
Instead, investment in ads such as those offered by Google Ads works under the PPC (pay per click) system.
A PPC advertising solution does not offer the same results as SEO and will not improve your website's position in organic search, but is intended to help capture the attention of the audience at important moments, such as a product launch or the season of offers.
Also, unlike PPC and other types of paid strategies, SEO is a real indicator of the quality of your site, what you are doing well and what you need to improve.
To give you an idea, according to a survey conducted by Databox in 2019, 70% of respondents consider that SEO is better than PPC to generate sales.
Main KPIs in SEO marketing
Establishing KPIs (performance indicators) is a fundamental step in designing a reliable SEO strategy.
Without this, there would be no way to effectively monitor your website's progress in the SERPS.
Among the most relevant indicators for SEO marketing are those that allow you to measure conversions, visibility, the volume of organic sessions, and backlinks.
1. Conversions
Measuring organic conversions—sales, leads, or both, depending on your business goals—is a solid way to measure success.
The good news is that you can track conversions through Google Analytics, Google's free tool that also includes filters to measure goals based on factors such as channel, and geographic location, among others.
2. Organic visibility
Organic viewability is a dimension you can measure by looking at total impression growth in Google Search Console.
This is a simple and reliable method, as the impressions show the searches for which your website is being seen, even if there were no clicks.
In general, visibility improves when there is an increase in the volume of keywords identified by Google, but they are not in a position to generate traffic yet.
3. Organic session volume
The growth in impressions should eventually lead to an increase in organic session volume.
In other words, impressions start to drive traffic, and traffic turns into conversions.
Therefore, it is very important that you track visibility and analyze how it relates to the volume of sessions.
Now, take into account seasonal factors so that the final analysis is as accurate as possible (for example, drops in the number of organic sessions in certain periods of the year).
4. Backlinks
The quality of the links pointing to your website is one of the most important ranking factors for Google, as it suggests the extent to which your site provides useful content for the user.
Here you should look at aspects such as the total number of backlinks, the referring domains and their domain authority (DA), lost or broken links, earned links, and toxic links, that is, those that come from domains of dubious reputation.
Without a doubt, a good SEO strategy is an essential ingredient for your company to occupy a place on the Internet in the long term. Start working on your SEO marketing plan and improve your visibility to achieve sustainable results.