SEO ranking considers dynamic variables, which are transformed as search engines improve their algorithms or the web structure is converted to satisfy users. Learn about some of the latest SEO trends.
Google is constantly updating its algorithms and modifying, to a greater or lesser extent, the "rules of the game" in terms of SEO ranking.
Its last big change was in December 2020, after two major updates during the year. Why should you care? Because changes to the methods for crawling and organizing web content in the browser can affect your site's visibility.
Therefore, taking into account the latest SEO trends is not only a great option but also a decisive step.
SEO trends 2022: 10 trends you should consider
What's coming for 2022? What projections should you consider to improve your organic ranking? Below is a list of 10 guidelines that will mark the execution of SEO.
1. Artificial intelligence will take center stage
RankBrain is an artificial intelligence (AI) algorithm from Google that was introduced in 2015, and that plays an important role in the ranking factors in the SERP search.
This delves into the experience signals that the user reveals from their search and learns from them on their own.
In this way, the algorithm can be based on factors such as click-through rate and time spent on your site. Its goal: is to understand the user's search intent.
For this reason, the SEO ranking techniques developed should focus on making the search experience captivating, through content that stands out for its usefulness and whose web design facilitates navigation.
2. Mobile version content becomes a necessity
Internet traffic through devices other than computers is growing by leaps and bounds. In fact, it is estimated that global mobile data traffic will grow almost seven times between 2017 and 2022.
Google knows this and recently implemented " mobile-first indexing ", meaning it "looks" at the mobile version of your site first before the desktop version.
This trend will be one of the pillars of SEO ranking, so your efforts should be focused on offering good adaptability to your content in this format.
3. Google Discover? It's time for you to get to know it
Among the SEO trends in 2022 that stand out for the use of artificial intelligence is Google Discover.
What does it consist of? It is a tool -available in the Google app- that eliminates the user's need to make queries, since, according to the information collected on their behavior patterns, it predictively identifies content that may interest them.
If the optimization of your content is efficient and meets the quality requirements of the search engines, you will appear by default.
4. The trend of the stories format
An interesting trend is the massification of Google Web Stories. Its format is similar to that of Instagram stories, and at the moment they are only visible for the mobile version of Google
With Web Stories, the visual experience predominates, although they also contain text. They are also characterized by their fast consumption format, and you can consider them an extra source of organic traffic.
If the content of the stories has an effective optimization -based on the algorithm's guidelines-, then it will be able to appear in options such as Google Discover, Google Search, and Google Images.
5. Local SEO takes center stage

Currently, there is an important evolution in local SEO. Although different external factors of a global nature have influenced this – the restriction of mobility, among others -, it is a fact that searches with zero clicks also play an important role in such growth.
In this type of search, the user gets the information he needs only with the advances that the SERP offers. These tend to stand out in local searches, where data is only required for nearby services, such as restaurants.
Given this, a series of strategies are recommended, such as publishing your business on Google My Business, adding the Google Maps plugin to your page, and developing local content, among others.
6. Long-form content gains value
For some time now, " articles with more than 3000 words receive three times more traffic, 3.5 times more external links and 4 times more shares than shorter posts ".
One of the reasons is that for Google, long-form content, where quality also stands out, is a solid proof of authority and trust.
Still, this is not to say that short-form content will no longer matter.
On the contrary, thanks to the relevance of feature snippets (featured snippets), coupled with the increase in zero-click searches, short content will continue to be valuable.
It is ideal to seek the development of both for SEO ranking.
7. Image optimization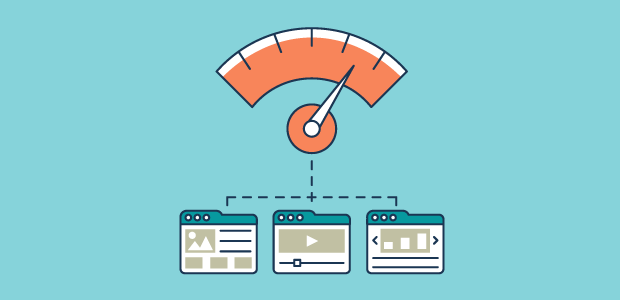 The correct optimization of images is also important for Google, taking into account the drastic increase in searches with this resource, where users even today can use them to purchase products.
The visual experience occupies a leading role in web searches, so this is another of the 2022 SEO trends that you should not miss.
Think of releases like Google's Beta Image Extension, which will implement images to Ads within page results, seeking to give your ads greater visibility.
These are aspects to take into consideration in view of the importance that users give to graphic elements in their search.
8. The EAT principle stands out more than ever
Quality content continues to be a winning factor for SERP rankings.
Remember that quality content is considered to be content that complies with the EAT principle: experience, authority, and reliability.
Offering content that adjusts to the interests of your target audience, adjusted to their search stages (using the appropriate formats), in addition to supporting the information with category statistics, are some of the keys for the search engine to determine that your site is of quality and value.
9. Voice search technology makes its way
The increase in voice searches -with regard to virtual assistants such as Amazon's Alexa, Apple's Siri, and Google Assistant-, affects above all practices related to keywords since oral speech is characterized by longer sentences, unlike searches by writing where abbreviations predominate.
Hence, keywords take on special relevance because they must be precise and consider the intent of the search.
10. Data science: an allied tool
A good data analysis can offer you a more complete knowledge about your potential buyers, as well as help you with the verification of crawled URLs, the verification of the load time of your pages, and give you information on bounce rates, indexing, redirects, among others.
Having data management is one of the most important optimization resources in the present and in the future because it has the ability to make a big difference in the implementation of web ranking strategies.
As you can see, the SEO trends projected for 2022 were focused on giving your content greater versatility and quality, with the aim of responding effectively to user requirements.
What are you waiting for to implement the appropriate changes?